Fancy seeing you here!

You wouldn't happen to be looking for a show-stopping, mouth-watering, talk of the party kind of cake, would you?

Because if you are, you have come to the right place!

Milk and Honey Cake Creative is here to bring all of your cakey dreams to life.

Blessing your taste buds and delighting your eyes; we create cakes which will have your guests saying 'it's too pretty to eat!' at first, but before long are grabbing a cheeky second slice.

Publicity
Recent publications of Milk & Honey Cake Creative's work
A Spring themed 29th birthday soiree
CONFETTI FAIR

The birthday cake became the focal point and was made to such absolute perfection that even the inside layers of the cake matched the other styling details.
Rustic Bright Summery Wedding
OH IT'S PERFECT

'Milk and Honey Cake Creative has just launched – a fresh and innovative Gold Coast cake company. Devoted to producing cakes that delight both your eyes and tastebuds! Creations which fill the room with excited chatter and will have your guests coming back for seconds.'
Tropical Luxe Wedding Inspiration
POLKA DOT BRIDE

With a zesty colour palette of hot pink, bold yellow and orange and a powerhouse of unstoppable creatives, the tropical luxe theme was truly brought to life…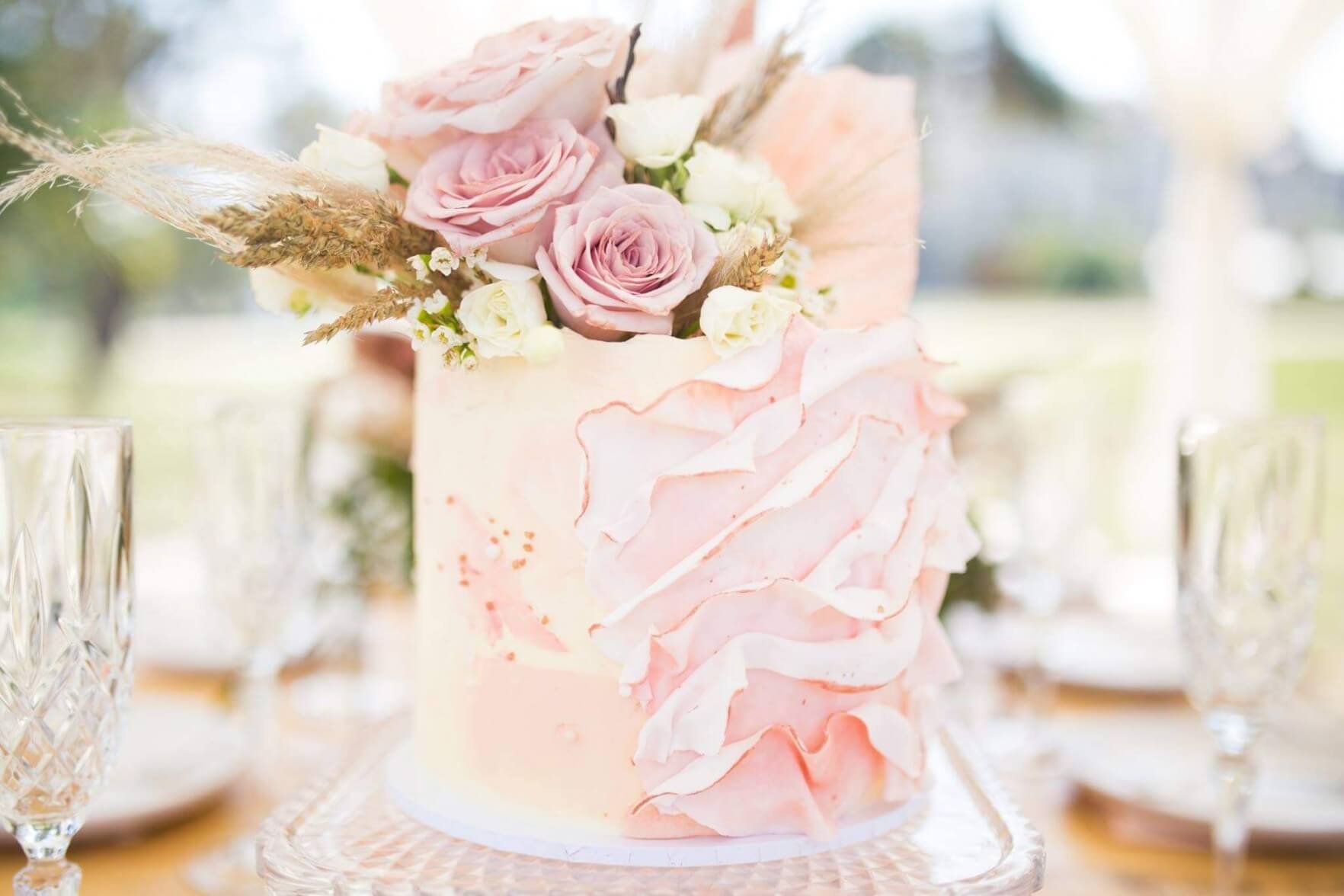 FIFI ROCHET

'A stunning wooden table surrounded with huge pillows, topped with flowers, champagne glasses & an INCREDIBLE honey syrup infused French vanilla cake with chai spiced Swiss meringue buttercream and a ginger nut cookie crumb from Milk & Honey Cake Creative.'
Harrigan's Drift Inn Styled Shoot
HELENA COUTURE DESIGNS

The New And Exciting 'Sneak-Peak' Glimpse Of Harrigan's Irish Pub's Revamped Wedding Venue, featuring two stunning cake creations by Milk & Honey Cake Creative.
Luxe Backyard Boho Picnic
OH IT'S PERFECT

'Surrounding this sumptuous setting were a spread of gorgeous Morrocan wedding blankets and scattered, luxe handmade velvet fringed, and prana cushions. Mouthwatering macaroons, cake to die for, and sweet "Love" cookies were used to create a feast for the eyes.'
How sweet it is: Summer wedding inspiration by Milk and Honey Cake Creative
EASY WEDDINGS

'Milk and Honey's creations evoke a sense of warmth, joy, welcome and simple deliciousness, captured beautifully in this styled shoot by Heart and Colour.'
A Japanese Inspired First Birthday
HOORAY MAG

Noa's Mum, Grace, is the owner of Milk and Honey Cake Creative on the Gold Coast. So, when her little girl Noa turned one, it was only natural for Grace to host a magical party to celebrate. And yep, you guessed it, there was a show-stopping, mouth-watering, talk-of-the-party kind of cake.
How to Nail a Tropical Wedding Theme
THE BRIDES TREE

The cake featured in this zesty and fun shoot by Milk and Honey Cake Creative was a deliciously on-theme tiered passionfruit and coconut cake. The top tier was covered in gorgeous gold, the mid layer in a coconut flake ruffle hand-painted with a gold trim and the base layer stamped with a beautiful ornate pattern.